Brenda Trainor-Owner
Brenda is the President and founder of Pyramid Travel of Wisconsin Inc. She has been in the travel industry for over 34 years with her start in 1981 at "RHODES TRAVEL" then a Corporate Agent in the Travel Department at "NICOLET INSTRUMENTS" /"ASK MR. FOSTER TRAVEL" in Madison" . With her deep passion for Travel and helping people with their travel plans – she decided to start her own company "PYRAMID TRAVEL" in 1989 making this her 26th year in business. Her favorite destinations she has traveled to are "Rhine River Cruise ~ from Amsterdam to Frankfurt, traveled all over the Caribbean, Mexico and Europe, the Hawaiian Islands, Greece, Turkey, Africa, Australia, Alaska, Canadian Rockies. Brenda attributes the 26-year success of her agency to the small town atmosphere and friendly people that she has worked with over the years.
She would Love to help you create wonderful travel memories. Contact e-mail:
---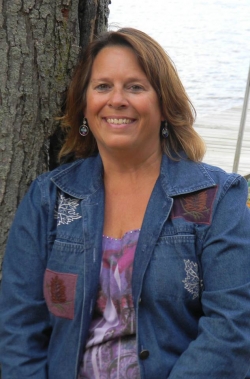 Janet Rasmussen-Travel Consultant
Janet began her career as a Travel Consultant in 1977 working for Mid-State Travel in Marshfield & Wis. Rapids, WI. In 1981 she moved to Milwaukee, WI and worked for various travel agencies and as Director of a travel school. She has been in the Verona & Madison Area since 1994 and joined Pyramid Travel in May 2008.
Janet lives in Verona, WI with her husband Mike and has 3 boys living in Colorado. She visits and skis often at Breckenridge, Keystone, and Vail, Colorado.
Aussie Specialist Agent, Outrigger Hospitality Specialist, First-Officer-Princess Academy, Certified Sandals Specialist, Cayman Island Specialist, Jamaica Specialist………just a few of the professional designations Janet has earned. Janet is also an expert in AMResorts, Iberostar Resorts, and Marriott Resorts! For over 30 years, she has dedicated her time and energy to enhance her clients travel experience by continuing her travel education. From location to accommodations, itinerary to travel insurance, Janet will make all your travel arrangements so you can relax, enjoy your vacation, and return home with memories you will cherish forever!
Destinations Traveled: Jamaica, Turks & Caicos, Bahamas, Aruba, Bonaire, Cancun, Riviera Maya, Puerto Vallarta, Australia, Denmark, London, Germany, Austria, Switzerland, Hawaii, Disney World, Colorado, and more!